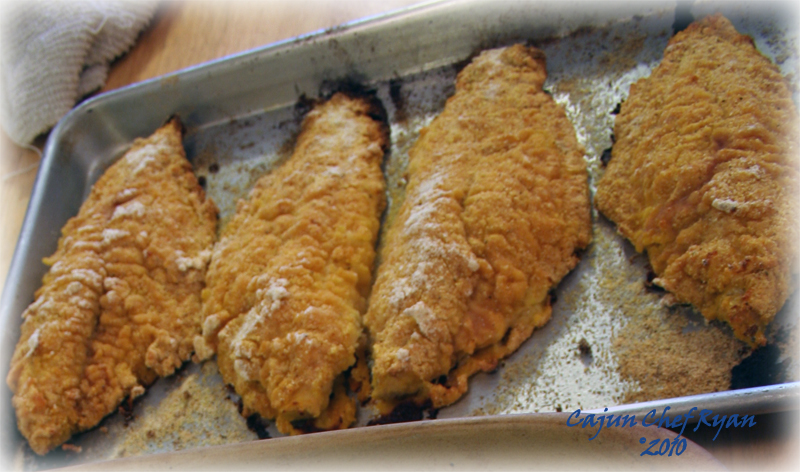 Ingredients
4 catfish fillets
1/3 milk
1/2 cup cornmeal
1 large egg
1/2 cup flour
2 teaspoons salt
1 teaspoon pepper
vegetable oil
Combine cornmeal, flour, salt and black pepper to taste.
Combine the milk and egg in a separate bowl.
Heat a 1/2 inch of vegetable oil in a skillet. Oil should be about 350 degrees.
Dip catfish in egg and cover with cornmeal, flour mixture.
Place fillets in skillet and cook about 5 minutes on each side or until fish turns a golden brown color.
Remove and drain on paper towels.
Ready to serve.